Unlike the vast majority of current natural joint pain products on the market, OmniFlex™ takes a radically new approach to relieving joint pain. Created by Gerald A. Bruno, PhD., OmniFlex™ is the result of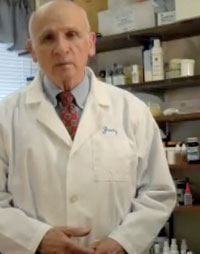 years of research into scientifically proven compounds that have been combined in a specific formulation for proven joint pain relief.
Many of OmniFlex™ customers have reported getting back to doing the activities they love doing, without the negative side effects of traditional pharmaceutical drugs. The creator of OmniFlex™, Gerald A. Bruno, PhD. graduated from Purdue University School of Pharmacy, and has had a more than 30-year career in the pharmaceutical, dialysis services, and medical diagnostics industries.
After suffering from joint pain himself, which kept him from playing the sports he loved, he decided to use his research background to create a custom formulation based on his and the latest peer-reviewed scientific research. Once Jerry created the final version of OmniFlex, he was able to get back to the sports he loved within a month of taking the supplements. As word of OmniFlex™ spread, customers have been reporting back amazing results of rapid joint pain relief in just under 30 days.
OmniFlex™ is produced in the USA, with all natural compounds, and in accordance with FDA Good Manufacturing Practices to meet the highest ethical standards.
Fast results in as little as 14 days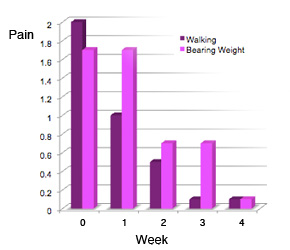 Based on clinical experience with OmniFlex™, significant relief usually starts in 2-3 weeks, and further reduction in pain and stiffness generally continues in the following weeks.
Though prescription pain killers provide quick and temporary relief, they carry serious risks with chronic use. When taking OmniFlex regularly, most people enrolled in the OmniFlex™ clinical trials were able to stop taking prescription pain killersfor their joint pain. The ingredients in OmniFlex™ have also been proven to be good for cardiovascular and skin health.
Step 1: Get Your 30-Day Free Sample* (*Just pay S & H)
We are so sure OmniFlex™ will work for you, we will ship you your first month's supply for free. Simply pay a small shipping and handling fee and start getting joint pain relief in days.
Step 2: Take 2 Pills Every Day
It is recommended that you start taking 2 OmniFlex™ doses every day, once in the morning and once again at night. For moderate to severe joint pain, we recommend you take 3 doses per day. Most of our clients see results within 14 days.
Step 3: Joint Pain Relief
You will notice your joint pain decreasing between 14 and 21 days after starting to take OmniFlex™ regularly. If OmniFlex™ does not work for you after using all of the doses or 21 days, simply cancel your next shipment and owe nothing more.