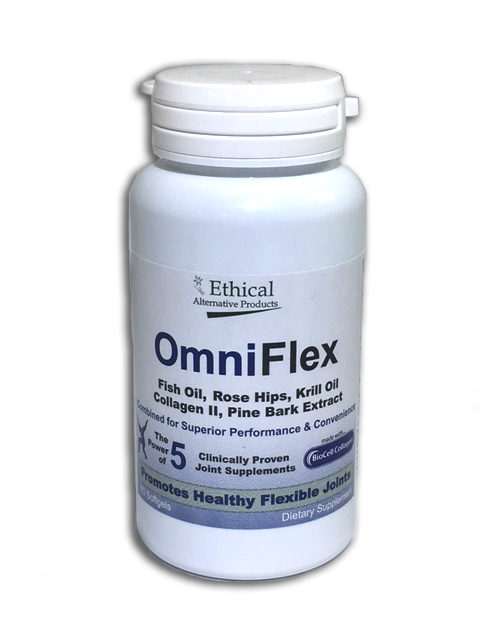 OmniFlex™
Rapid Relief of Chronic Joint Pain
Add to cart:
---
Send my free bottle ($7.95 S/H) and after 30 days start shipments of one bottle every month at the discounted price of $39.95 with FREE SHIPPING
---
---
SEND MY FREE BOTTLE ($7.95 S/H) AND AFTER 60 DAYS START SHIPMENTS EVERY OTHER MONTH AT THE DISCOUNTED PRICE OF $39.95 WITH FREE SHIPPING.
---
I do not want to sign up for discounted automatic shipments.
---
Offer is limited to one Free bottle per customer.
Here's How OMNIFLEX Works
Step 1: Get Your 60-Softgel Free Sample (Just pay S & H)

We are so sure you will benefit from Omniflex's enhanced performance, we will ship you your first month's supply for free.

Step 2: Take 1 or 2 Softgels Every Day

It is recommended that you start taking 1 or 2 Omniflex doses every day, once in the morning, and if needed, once again at night.

Step 3: Lubricate joints and rebuild cartilage.

Reduces pain and inflammation Rejuvenates skin and smoothes premature wrinkles.